Book an Appointment
Please click here to book an appointment.
New Clients

Please note that I will be taking new clients again in the Spring. I am currently away working on some research and writing. Please watch my online schedule in April for openings. Thank you!
I am proficient in the French language and conduct sessions in French.
I look forward to meeting you in the Spring.
To Contact Verlyne:
info@Verlyne.com or 403-254-1623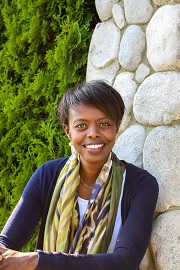 In my work, I use a creative and mindful approach to assist individuals, couples and families in working through personal obstacles and identifying the factors that often lead to frustration and a feeling of being stuck. My commitment to you as a therapist is to understand you and assist you in developing techniques that will create preferred experiences in your life.
I offer counselling services in a wide range of personal, career and academic concerns to adults, adolescents and children.
My areas of specialization are:
Developing a Sense of Self & Personal Growth
creating the life you want to live
developing a sense of self in your relationships
the art of self-confrontation and challenging oneself
making difficult choices
Couples & Marriage Counselling / Therapy
communication
pre-marital counselling
trust issues
betrayal and infidelity
intimacy
sexual desire
separation and divorce
Parent & Adult-Child Relationship
relational challenges between a parent and an adult-child
managing expectations
creating healthy boundaries
understanding manipulating behaviours
how to address challenging times with your child or adolescent
what is healthy and unhealthy behaviour?
if, when and how do I intervene or seek help?
understanding peer relationship
co-parenting after divorce
the personal impact of leaving a religion or culture you grew up in
loss of community and building a new one
interaction with family members
inter-religious marriages
parenting
Other main areas of my work include:
Counselling Calgary